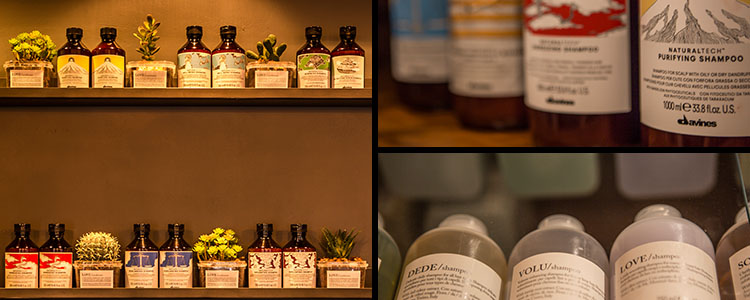 Products
As professional hairdressers and colourists it is vital for us to search out the very best products available, after all we have to use them every day to achieve the highest quality results.
We are constantly testing new products to improve our range and are always learning new ways to use or combine them. We can then pass this knowledge on to you with absolute confidence.
This thorough knowledge has been gained from many years of experience in the salon, on photo-shoots and through session work so if you have any questions or just need some advice, please just ask.
We currently stock Davines and Shu Uemura for more information on these ranges please click the following links…