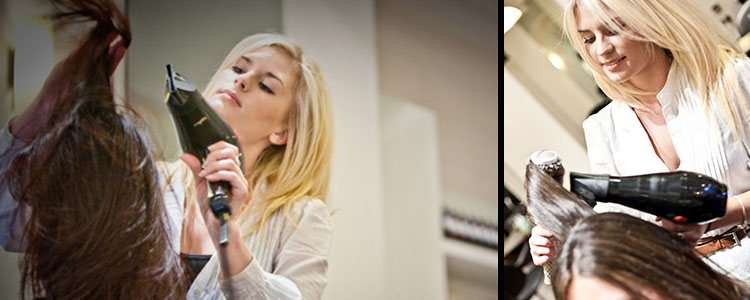 Keratin treatments (a.k.a. brazilian blow-dry)...
Prices for Keratin Treatments Full Head £150 - £250 Partial £75 - £150
Keratin treatments first emerged in Brazil in the mid-1990's when it was discovered that it is possible to bond keratin proteins directly to the hair. This treatment resulted in beautifully smooth hair that lasted for several months. The keratin treatment not only tames the most unruly frizzy hair but also repairs the hair at the same time leaving it smooth and glossy with an incredible shine.
At Leigh Roberts we have been testing various different keratin treatments and methods of application for some time now so we can be confident that the services we offer are the best on the market today.
This revolutionary, extremely effective treatment redefines the natural state of your hair and can be applied to any hair type, regardless of condition.
With keratin treatments you have the option of straightening and smoothing the hair or taking the frizz away from curly hair whilst leaving the curl intact.
Keratin treatments can be used for partial or full head applications.
We currently use Nanokeratin as we have yet to find anything that is nearly as good. We invite you to book a free consultation with one of our stylists so that they may recommend the best treatment for your hair and answer any questions you may have.
For more information on Nanokeratin please click the following link.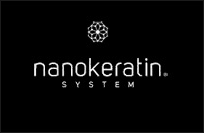 Testimonials
Millie Bresnahan "I would truly recommend the keratin treatment. Before i had it done my hair was really frizzy, especially at the front where it used to sit under my riding hat. It's now over 2 months since i had the treatment and my hair still feels replenished and a whole lot more controllable. Great treatment with great results!"
Sulika Weihs "I have had the Nanokeratin treatment at Leigh Roberts a few times now and it has competely transformed my previously frizzy and unmanageable hair. It is now in amazing condition and is incredibly easy to deal with. It has become an absolute must and is well worth the cost. Plus the salon is discreet and has a very relaxed and friendly atmosphere and the service is second to none. It is also great value. Highly recommended".
Anna Reynolds
"I love my naturally curly hair but hate the frizz. I am absolutely thrilled with how it looks and feels after the keratin treatment. I no longer have to use the products which used to make my hair look dry and crispy. My curls feel much softer and healthier. It's truly remarkable".
Laura Bullen-Smith "It's truly changed my life! It's now impossible to have a bad hair day. I no longer need to condition my hair or have it professionally blow-dried every time I'm going out. I wish this treatment had been available years ago".